To develop an online store devoted to the world of bullfighting and its related items for sale worldwide.
To start an online marketing activity to boost sales worldwide.
Design of a very attractive, navigable and interactive website, with the possibility of buying online all kinds of bullfighting articles, from costumes to capes or paintings.
Development of a content management system to create and modify all products, register customers of the newsletter section, or registering customers who have purchased online.
Launch of an online marketing plan based on the SEO positioning in Web browsers, adwords campaign in target countries (France, USA), insertion of links on other websites, etc..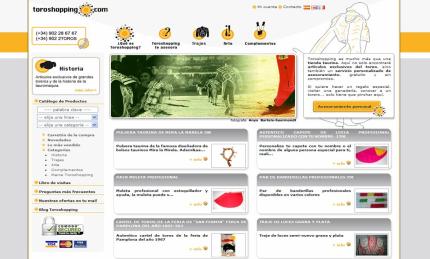 Visit www.toroshopping.com