The promoter Vasari, of great prestige on the Costa del Sol, with promotions such as The ALZAMBRA in Puerto Banus, had an outdated webiste.

Vasari did not engage in any activity of online marketing.
To open a new way of attracting potential customers and a site of easy access to offer corporate information on the company.
To create and implement a marketing strategy to increase online visits to the web and the achievement of potential customers.
Development of a new corporate and commercial website, with clear explanation of the developments of the company, information on the history and business areas  of grupo Vasari.
Design and development of a CRM software in web environment, accessible to all the real estate sales force, for the management of leads and customers.

Creation and implementation of an online  marketing plan, with search engine positioning, actions of PPC, as well as backlinks and presence in real estate portals that have achieved high levels of visits to the web above the average of the websites of other real estate businesses on the Costa del Sol.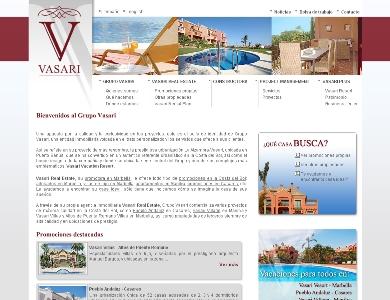 Visit www.grupovasari.com