Development of a new website for the Apart-Hotel Myramar Castle Beach, located in Fuengirola.
Design of a new website adapted to the standards of tourism and the hotel market today, where tourists use direct bookings via the Internet.
- Design of a website in HTML, very navigable and simple to use and optimized for search engine positioning
- With an online reservation system prominently set on every page, for easy user access
- Interactive, with the possibility of registering for the newsletter, template of newsletter, Guestbook, offers & news with a content manager system.
Since the start of its new website, the hotel has increased its direct online bookings dramatically.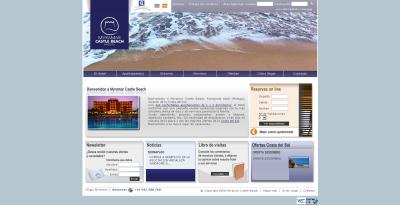 Visit www.myramarhoteles.com